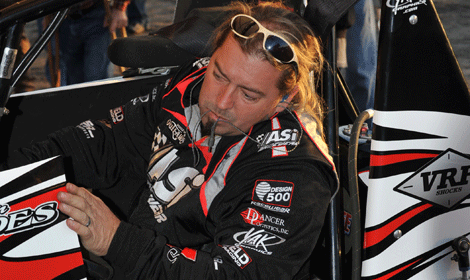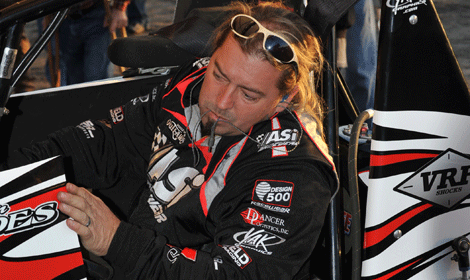 SYDNEY, Australia — You can barely click your fingers in two-tenths of a second, yet that was the narrow margin of victory that Jason Sides registered over early leader and fellow American Jason Johnson in Saturday's 20-lap World Series Sprintcars feature at Sydney Speedway.
Sides effectively pick-pocketed the win from the hapless Johnson with the checkered flag in sight, coming home 0.286 of a second ahead in his No. 7s Inglis Engines Maxim.
Johnson led 19 laps of the 20 laps after starting on the front row alongside Sides.
"Jason's (Sides) a great driver and a proven World of Outlaw feature winner," conceded Jason Johnson on the podium, "so any time you get beaten by somebody like that you realize that you're racing against one of the best around. I'm disappointed he got me but I guess I was snoozing. I can't say enough about this HM Racing Team and how hard they've been working."
Sides was naturally pleased to get the win, even by the barest of margins.
"Anytime you get a win, if it's by a second, or twenty seconds, you take it," smiled the Tennessee throttle stomper, "and whether it's a heat race, a preliminary main event or a main event, it's always good to get a win. Scott (Inglis) gave us a new motor to run tonight and it was right on the money. This whole team have been doing an awesome job and tonight we got a reward for them."
Shane Stewart completed the American trifecta in his Monster Energy / Monte Motorsport J&J with a solid third place in the third chassis the team has built in nine events so far this season.
"My guys have been working real hard," Stewart explained, "they've been prepared to do whatever it takes to get us back to the front, including build up this third chassis tonight in nine races we've been here. I feel like we're really getting a handle on this car and I think tomorrow night we'll have something fast for these guys."
Five Americans finished in the top ten in fact on a night that followed a 46 degree Celsius heat wave where Sydney sweltered.
Eight-time WSS champion Brooke Tatnell charged from eighth to finish fourth, while Roddy Bellbowen rounded out the top five.
Americans Kyle Hirst and Daryn Pittman finished sixth and seventh, respectively.