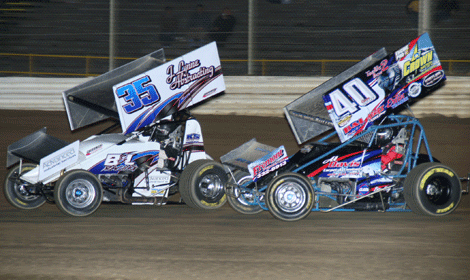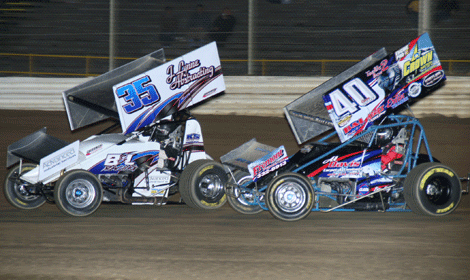 ATTICA, Ohio — A late race caution flag gave Stewart Brubaker a clear track just as it looked like he might lose the lead in the 305 Engine Builders Challenge at Attica Raceway Park Friday.
Lapped traffic allowed former track champion Caleb Griffith to close quickly on Brubaker, who had led from the drop of the green. Just as Griffith was getting ready to make his move, the caution flew and Brubaker, the track's 2008 champion, used it to his advantage, getting a great restart with two laps to go to pull away for his ninth career Attica win on R&R Auto Wrecking Night.
"Those guys were two wide back there…the track was just so racy…and I had a hard time getting through lapped traffic. I figured if I can make this thing as wide as I can I'll either hit him coming off turn two or something," said Brubaker. "Every time there was a caution I'd get down in the mud to cool off the tires and they kept coming back. These things build so much air pressure."
Rusty Schlenk has found something the past two weeks. The 2010 National UMP Late Model Champion got his first win of the season last weekend in Michigan and followed by putting an end to Jon Henry's four-race win streak at Attica on Friday.
Schlenk had to hold off Chris Keller following a caution with three laps to go to score his 10th career Attica win.
"I had a drought there for awhile…I couldn't win a feature. We had like five DNFs to start. But, we got it figured out the last couple of weeks. We won one at I-96 last week and carried it over to here…looks like we finally have some momentum going," said Schlenk.
Defending Attica champion Brian Arnold and racing legend Art Ball put on a whale of a race in the dirt truck feature, racing side-by-side the entire 15 laps. Arnold held off Ball for his 9th career Attica win.