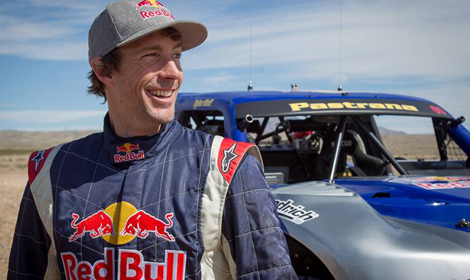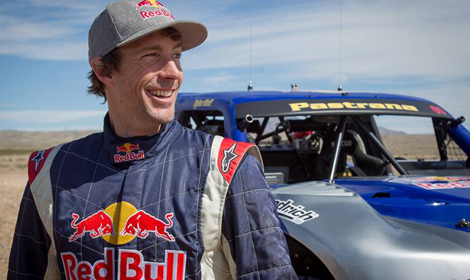 GREENVILLE, S.C. – Travis Pastrana has joined Menzies Motorsports to race in three of the premier off-road races on the 2014 schedule.
Pastrana will compete alongside three-time TORC short course off-road champion Bryce Menzies and the Menzies team in partnership with BFGoodrich Tires and Discount Tire.
"BFGoodrich has supported me throughout the years in quite a few things I've done, so when it came time to figure out what tire to run for my off-road races this year it was an easy decision to partner with BFGoodrich," said Pastrana. "The product they provide is unmatched and I'm really looking forward to getting out there this year and having some fun."
Pastrana begins his 2014 off-road campaign in a class 1,400 Trick Truck at the Best in the Desert Mint 400 race in Las Vegas March 14-16. This race, part of the Red Bull Signature Series, has become the most well-known desert race held in the United States and was won in 2013 by teammate Bryce Menzies.
Pastrana will then again try his hand in a Red Bull/Discount Tire/KMC Pro 2 short course truck in the Lucas Oil Off Road Racing Series battle in Lake Elsinore, Calif., on April 25-26. Finally, Pastrana is scheduled to join Bryce Menzies in his top tier Trophy Truck to take on the grueling terrain of the Mexican desert in the greatest desert race of all – the SCORE Baja 1,000 in November.
"Travis Pastrana and BFGoodrich have had great past success in Rally America and X Games competition with Subaru Rally Team USA. For 2014 a new adventure begins with him competing with Menzies Motorsports in three of the most competitive off-road series in North America," said Peter Calhoun, BFGoodrich Tires motorsports manager. "Travis is no stranger to the BFGoodrich brand as we've been able to supply him with winning race tires in various disciplines throughout his career. We can't wait for him to strap into his Menzies Motorsports prepared race truck and once again be along for the exciting ride."
At each event Pastrana will pilot a familiar Red Bull/KMC branded race truck along with partners Discount Tire and BFGoodrich.